How Do I Customize My Payments?
Customize Your Payments Infographic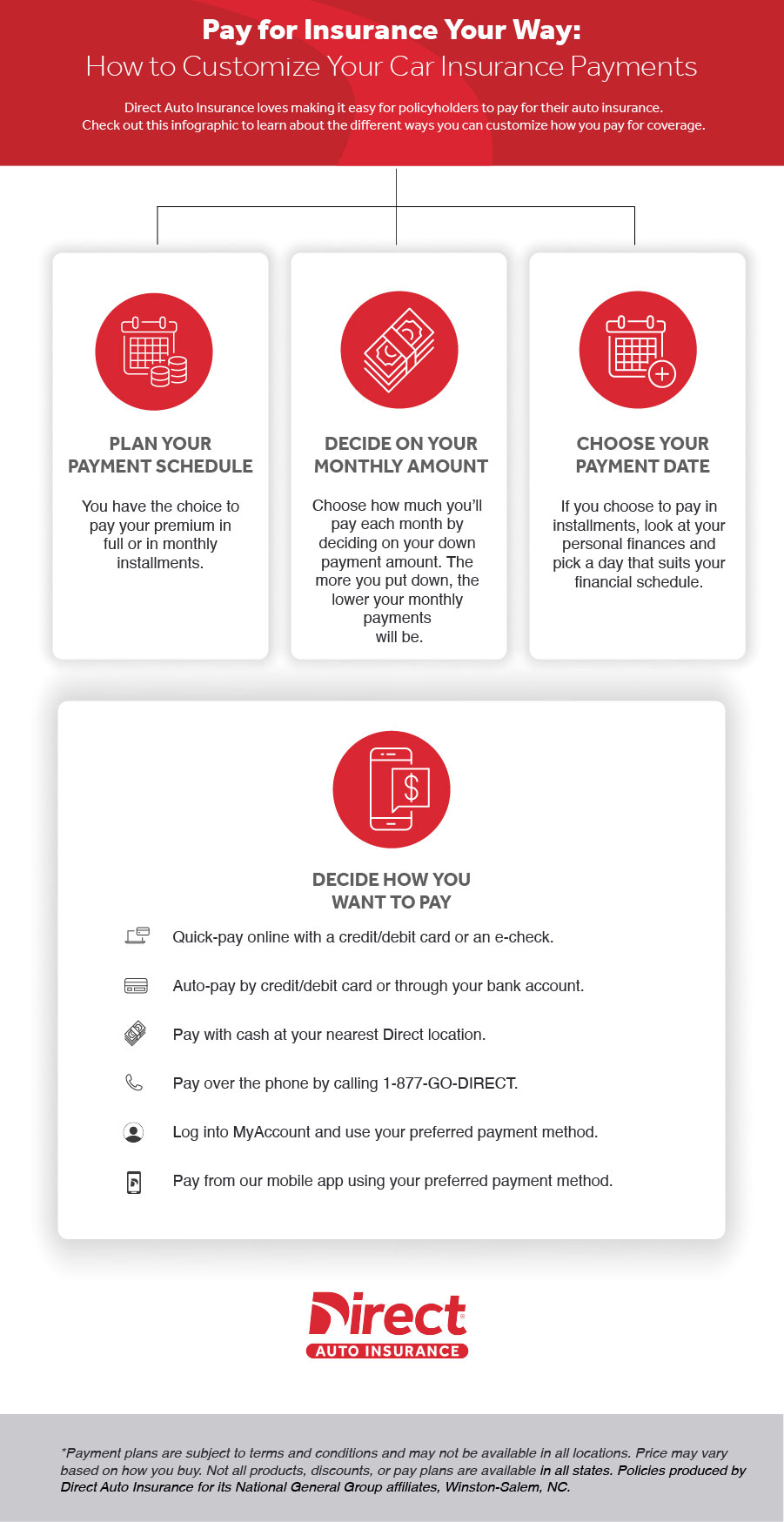 Pay for Insurance Your Way: How to Customize Your Car Insurance Payments
Direct Auto Insurance loves making it easy for policyholders to pay for their auto insurance. Check out this infographic to learn about the different ways you can customize how you pay for coverage.
Plan Your Payment Schedule
You have the choice to pay your premium in full or in monthly installments.
Decide on Your Monthly Amount
Choose how much you'll pay each month by deciding on your down payment amount. The more you put down, the lower your monthly payments will be.
Check for Discounts!
Choose Your Payment Date
If you choose to pay in installments, look at your personal finances and pick a day that suits your financial schedule.
Decide How You Want to Pay
Quick-pay online with a credit/debit card or an e-check.
Auto-pay by credit/debit card or through your bank account.
Pay with cash at your nearest Direct location.
Pay over the phone by calling 1-877-GO-DIRECT.
Log into MyAccount and use your preferred payment method.
Pay from our mobile app using your preferred payment method.