Last updated: August 2022
New car? Before planning weekend getaways, road trips, and outings, first things first: you need to register your vehicle. When you buy a car, especially a used one from a private seller, there are a few things you should know about registering it. Get the lowdown on vehicle registration, why states require it, where you should keep your registration document, and more in our helpful vehicle registration guide.
Why do I need to register my car?
All states require drivers to register their car with their Department of Motor Vehicles (DMV) or transportation agency. Simply put, you need to register your vehicle to comply with the law. There are two main reasons why states require the titling and registration of every motor vehicle.
Benefits for the state: Motor vehicle registration and title fees are allocated to different agencies and governments to pay for things like road improvements.
Connects vehicles to their owner: If a thief steals a car or a driver breaks a traffic law, law enforcement can use the information to help track down the offender.
The Car Registration Process
The process for registering your car typically depends on where you purchased your vehicle, whether this is your first time registering the car, and if you're renewing your vehicle registration.
Dealerships vs. Private Sellers
Car Dealer: Buying a car from a dealership will typically save you a trip to the DMV because they'll handle the title and registration process. You can usually just drive off with a 30-day temporary plate, and then your official registration and license plate will arrive in the mail a few weeks later.
Private Sale: If you purchase a vehicle from a private seller, you'll need to visit your local DMV to title and register the car yourself. When purchasing a used vehicle from an individual, make sure the seller properly reassigns the certificate of title. You'll need to present this to the DMV to prove the car is yours!
New Vehicle Registration vs. Vehicle Registration Renewal
Whether you're registering your car for the first time or renewing your registration, you'll more or less need the same documents, but state requirements may vary. The most significant difference is that most states typically require first-time registrants and new residents to visit a DMV in-person. However, if you're renewing, you'll usually get a renewal notice in the mail saying when it's time to re-register your vehicle, and you may be able to complete the renewal registration process online or at a kiosk.
What do you need to register a car?
Vehicle registration requirements vary from state to state. However, three things are generally needed to complete the registration process.
Proof of car insurance.
The vehicle's certificate of title in your name
Your driver's license or other form of identification
In addition, according to DMV.org, you will likely need to pass:
An emissions test or smog check
A vehicle safety inspection
Here are some answers to frequently asked questions that elaborate on what is needed to register a car.
Do you need proof of insurance to register a car?
Most states require that you provide proof of auto insurance or financial responsibility to register your vehicle and get your tags while others don't enforce insurance requirements through registration. You must maintain minimum coverage or proof of financial responsibility while operating your vehicle, though, or else face penalties and fines.
Do you need a title to register a car?
For the DMV to establish that you legally own your vehicle you'll need to present your motor vehicle title (also called a car title, certificate of title, or pink slip) with your name on it to show proof of ownership. If your name isn't on the title, the DMV will question your right to register the car! No title? There are a few routes you can take, like contacting the seller and getting a replacement. Check with your local DMV to see your options, such as if you're eligible for a bonded title.
Do you need a driver's license to register a car?
All states require proof of identity (name and date of birth) to register a car. However, not all DMV's will specifically ask to see your U.S. driver's license. Since every state is different, it's important to check what your DMV requires for vehicle registration. For example, other acceptable forms of identification may include a state photo ID card, photo learner permit, birth certificate, military ID, or passport.
"License and Registration Please"
If you're ever pulled over by a police officer, they'll ask for your driver's license, proof of insurance, and vehicle registration. The registration information verifies you're the car owner, that it's properly registered to drive, and that the vehicle matches the plates on it. If you don't register your car or renew your registration, you could face penalty fees, a ticket, and even impoundment. So, if you want to drive your car on public roads legally, you must register it!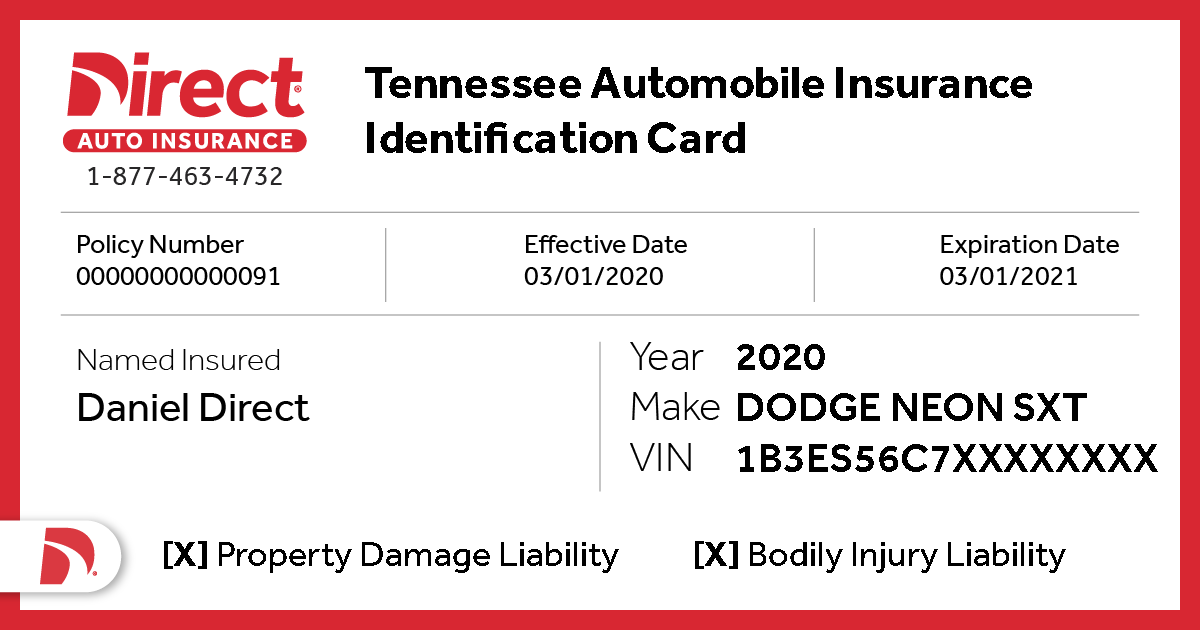 Should I keep my registration in my car?
It's important to keep your vehicle registration document somewhere handy. However, most experts recommend keeping it in your wallet, not in the car. Here's why. Say a thief stole your car and took your registration card. It wouldn't just be inconvenient. Your personal information on it could make you vulnerable to identity theft. And, if you keep a garage door opener inside your vehicle, using the address information on the registration form, they could drive to your home and gain access to your garage with the click of a button.
Also, don't keep your vehicle title in your car or glove box. Store that somewhere safe at home. You could also take photos of all your documents and keep them stored on your cell phone, and store printouts in your wallet or purse in case your phone dies. So, what documents should you keep in your car? Since your proof of insurance typically does not list your home address, it is generally perfectly fine in your glovebox. Some states allow you to show the officer a digital version of your auto insurance card. So, if your car insurance company gives you access to your insurance card through an online login or an app, you could additionally share your insurance information that way.
Vehicle Registration Fees
When you register a vehicle, a registration fee is required and the cost is different in every state. Registration fees (annual or biennial) charged to motorists for each vehicle under operation in the state vary significantly. Many states assess a flat fee while other states utilize a scale based on any number of metrics, including gross vehicle weight, vehicle age, or even fuel efficiency, thus making a state-by-state comparison difficult, says the National Conference of State Legislators (NCSL). Call or visit your local DMV online to find out how much vehicle registration costs in your area.
Get Proof of Car Insurance
Before you register your vehicle, you must have proof of insurance. Direct Auto Insurance can help you find affordable car insurance that meets your state's minimum limits. Visit directauto.com, call 1-877-GO-DIRECT, or find a store near you to get a free quote today!